how to make a dress look casual
DRESS (SIMILAR HERE) | JEAN VEST | MULES (SIMILAR sTYLE)
Do you ever feel that when you wear a dress, it has to be worn for special occasions only? Of course there are "black tie" dresses that are meant for formal events, but what about those dresses in your closet that are in between? Follow these simple tricks and you can turn your nighttime dress into a casual daytime look.
For example: Take this green satin dress with two slits in the front. The fabric alone makes this dress "dressy," as well as the cut of the dress. By adding sparkly earrings, a clutch and heels…it gives this dress more of a nighttime look.
Now take the same dress and incorporate some of these simple tricks to make the dress look casual:
Sun Hats / Straw hats / Fedora / Panama / Baseball hat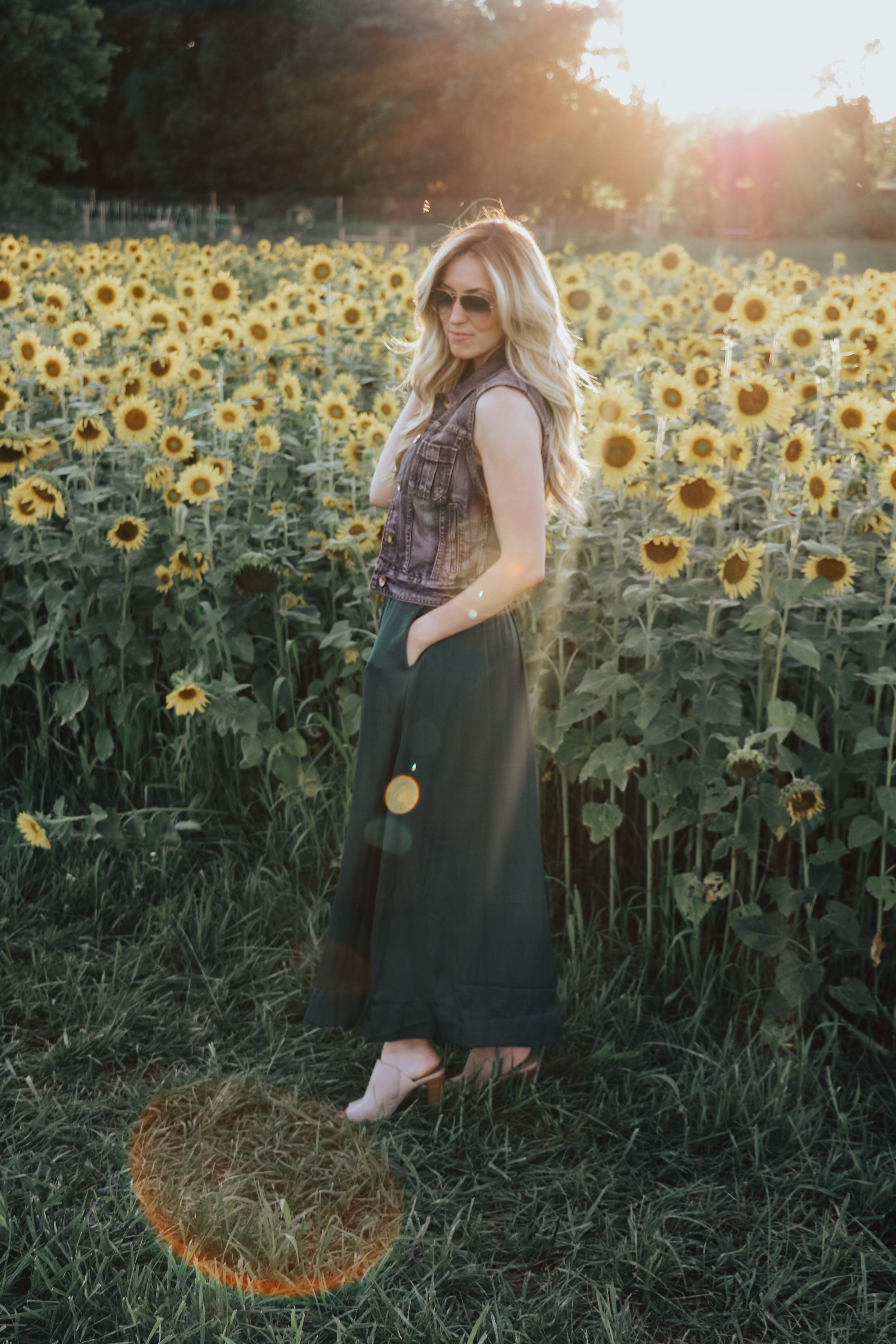 Sneakers (Keds) / Flats / Slides / Ballet flats
Dark wash / Light wash / Long sleeve / Jean ves
Solid neutral colors / Knot tie at waist
Dark wash / Light wash / Knot tie at waist
Give it a try and go through your closet and use these simple tricks to get the most use out of your dresses.
PHOTOS BY MARISA KINNEY PHOTOGRAPHY